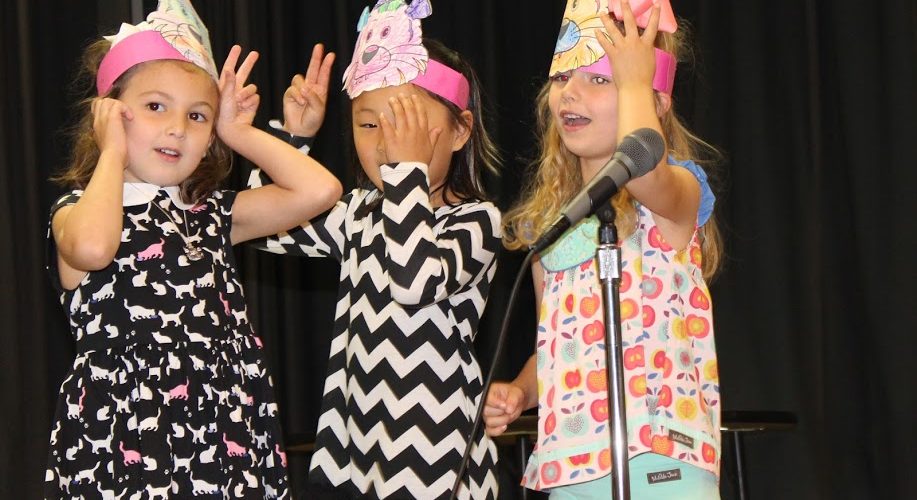 End of Semester Performance
期末表演 
End of Semester Performance
每學年的結業典禮,每班都將提供一個表演節目。目的是提供學生面對大眾、鍛鍊自信的機會,並展現課堂所學。
表演節目通常取材中華文化,經由各種通俗有趣的風俗、傳統歷史等錄影。老師將期末表演節目融入平日教學課程中。結業典禮的前一週有一次正式彩排。
Each class is required to perform at the End of Semester ceremony.  The performance is designed to help students develop confidence for public speaking and create context for the material they've been learning in class.
Often time, the performance material is taken from Chinese culture and provides exposure for the children to popular, funny Chinese videos, Chinese history, folk tales and traditions.
The teachers work with the students during class time to rehearse for the performance, with final rehearsal the weekend before the End of Semester ceremony.